Energy and Lifestyle-related Business

We propose clean-energy solutions, build comfortable living places, and support affluent livelihoods and industrial development.
We are participants in Japan's first offshore wind-power generation project. To conserve the global environment, we are focused on renewable energy.
Power generating capacity is 40,000kw (20 plants generating 2,000kw each, equivalent to the annual consumption of approximately 20,000 households).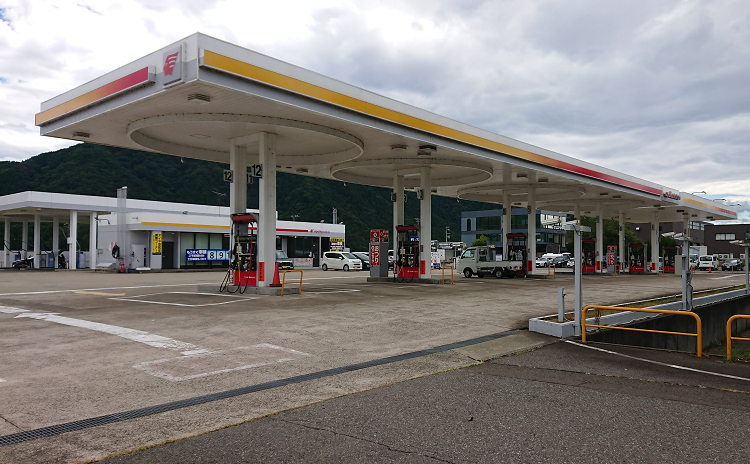 This department supports the development of industry and stable, comfortable residential living. Key products are industrial and consumer energy sources such as petroleum and LPG, residential fittings, and plastic and chemical goods. In petroleum products, we serve as the exclusive dealer for Idemitsu Kosan Co., Ltd., Astomos Energy Corp., JX Nippon Oil & Energy Corp. and EMG Marketing Godo Kaisha. Our network of gas stations and other affiliates numbers more than 100.

To grapple with global environmental issues and energy affairs, we play an active role in the promotion of wind power, household fuel cells, solar power, and environmentally friendly products such as lighting and thermal-storage heating units.
Products Handled
Gasoline
Gas oil
Kerosene
A/C heavy oil
Crude oil
Lubricants
Asphalt
Liquefied petroleum gas (propane, butane)
Liquid natural gas (LNG)
General pressurized gases
Coal (overseas coal)
Plastics (polyethylene, polypropylene, polystyrene, polycarbonate, polyamide, vinyl chloride resin, ABS resin, etc.)
Unsaturated polyester resins
Secondary plastic products (films, sheets, injection-molded products, blow-molded products, etc.)
Chemical products (benzene, toluene, xylene, MEK, turpentine, rubber solvent, retarder thinner, diethylene glycol, caustic soda, etc.)
Paints, colorants, fertilizers, etc.
Gas heat pumps, cogeneration systems
Kerosene heat pumps
Environment-friendly lighting equipment (LEDs, inverter fluorescent lights)
Household fuel cells (Enefarm)